Welcome to our Ascent Financial Partners, LLC. We hope your visit to our site will help you understand the opportunities that are available when you take a proactive approach to your personal financial situation. We focus on helping our clients develop a comprehensive, cohesive financial strategy that fits your unique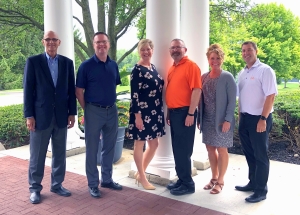 needs and enables them to meet both short- and long-term objectives.
On our site, you'll find valuable information for evaluating your current position and progress toward financial goals. We offer informational articles that outline financial concepts and highlight products designed to fill the gaps in your financial strategy. You'll also find calculators that will help you assess your current and future needs. Please remember to visit our Web site often, as our content is constantly changing.
For more help with your financial management and to schedule an appointment with one of our advisors, please contact us today at (614) 431-5072 or toll-free at (800) 862-4287.
Some analysts believe foreign stocks may be poised for a comeback. Read about opportunities and risks involved with international stocks.

Did you know a net price calculator can help measure a college's true cost? Discover how it provides an estimate of how much grant aid a student might expect.

Have you heard of the No Surprises Act? Taking effect in 2022, it helps protect consumers from large, unexpected medical bills. Learn more.

Read how the FAFSA Simplification Act helps grandparents assist with college costs without impacting their grandchildren's financial aid.