Welcome to our Ascent Financial Partners, LLC. We hope your visit to our site will help you understand the opportunities that are available when you take a proactive approach to your personal financial situation. We focus on helping our clients develop a comprehensive, cohesive financial strategy that fits your unique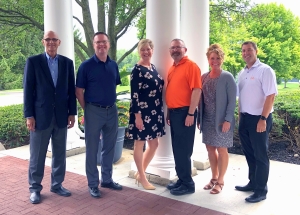 needs and enables them to meet both short- and long-term objectives.
On our site, you'll find valuable information for evaluating your current position and progress toward financial goals. We offer informational articles that outline financial concepts and highlight products designed to fill the gaps in your financial strategy. You'll also find calculators that will help you assess your current and future needs. Please remember to visit our Web site often, as our content is constantly changing.
For more help with your financial management and to schedule an appointment with one of our advisors, please contact us today at (614) 431-5072 or toll-free at (800) 862-4287.
Find out how individual impact bonds may allow investors to preserve principal and generate income while supporting activities that are important to them.

This article explores the complex web of federal and state tax and employment laws that determine how businesses must classify workers.

Do you know which factors influence bond yields and why the gap between short- and long-term yields is often viewed as an economic indicator?

Farm bankruptcies rose in 2019, despite billions in federal support. This article discusses the effect on rural communities and regional economies.
Estimate the annual required distribution from your traditional IRA or former employer's retirement plan after you turn age 72.

Knowing your likely life expectancy is an important factor in making long-term financial plans.

This calculator can help you determine how soon you can pay off your mortgage.

How much do you need to save each year to meet your long-term financial goals?