Welcome to our Ascent Financial Partners, LLC. We hope your visit to our site will help you understand the opportunities that are available when you take a proactive approach to your personal financial situation. We focus on helping our clients develop a comprehensive, cohesive financial strategy that fits your unique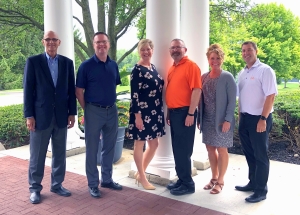 needs and enables them to meet both short- and long-term objectives.
On our site, you'll find valuable information for evaluating your current position and progress toward financial goals. We offer informational articles that outline financial concepts and highlight products designed to fill the gaps in your financial strategy. You'll also find calculators that will help you assess your current and future needs. Please remember to visit our Web site often, as our content is constantly changing.
For more help with your financial management and to schedule an appointment with one of our advisors, please contact us today at (614) 431-5072 or toll-free at (800) 862-4287.
The S&P 500 index recently saw the fastest recovery in its history following the COVID-19 bear market, but will the surge continue?

Do you know the differences between growth and value stocks? Find out why value stocks may hold appeal during the economic recovery.

The SECURE Act could make it easier and more affordable for business owners to provide retirement plans and help their employees save for retirement.

Saving for short-term goals can require a conservative approach. This article explores some guidelines and potential investment vehicles.
Knowing your likely life expectancy is an important factor in making long-term financial plans.

Determine whether you should consider refinancing your mortgage.

How much do you need to save each year to meet your long-term financial goals?

How much life insurance would you need to produce a sufficient income stream for your family?